JEWELRY CARE GUIDE
We understand the importance of maintaining our jewelry's brilliance. That's why we've delved into this topic and gathered valuable tips to help your pieces shine for a long time.
All our jewelry is crafted with love by us, with the intention of being treasured by you. With proper care, they will continue to radiate beauty.
We have full confidence in the quality of our pieces, which is why they come with a one-year warranty to cover any potential defects in materials or workmanship.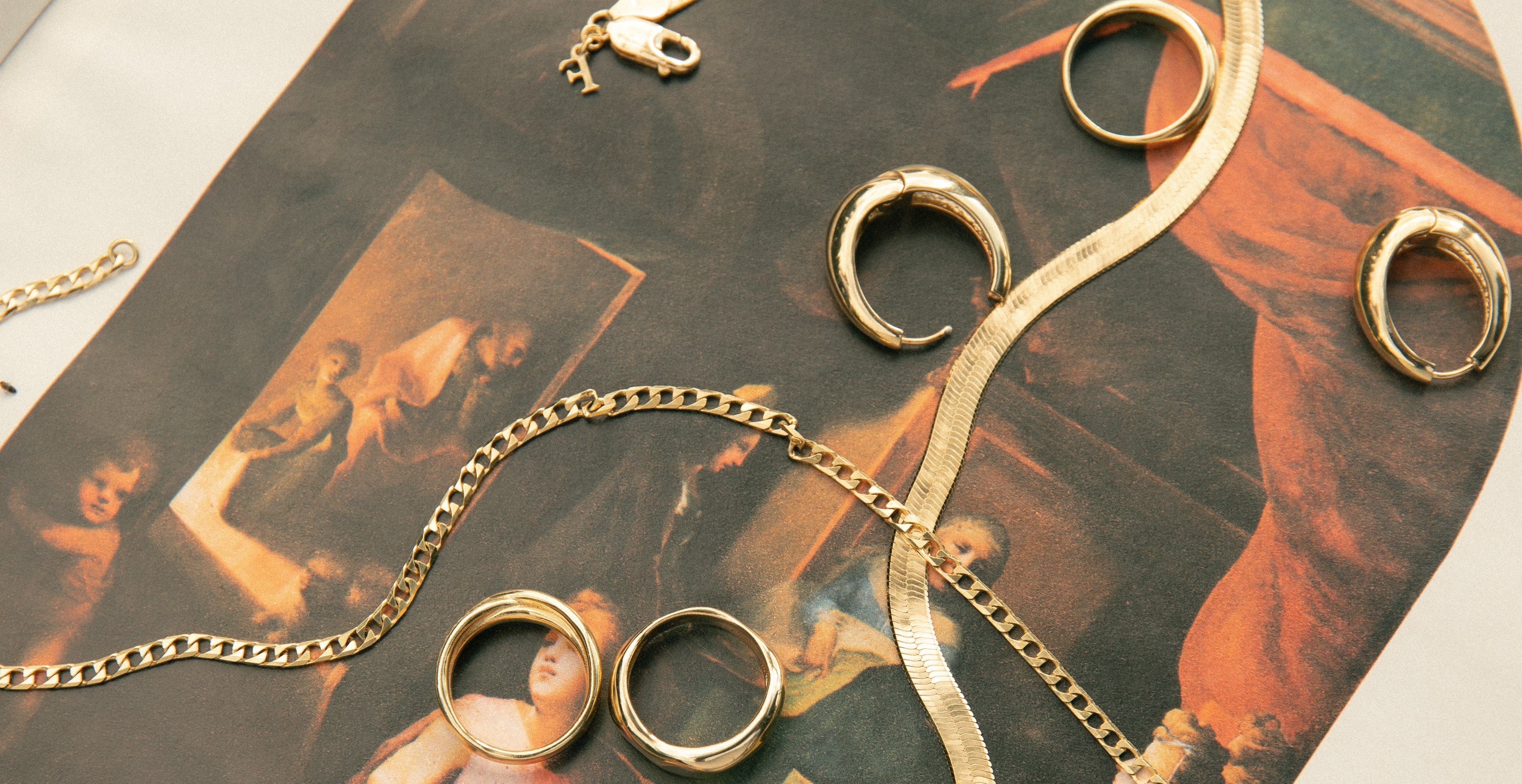 HOW TO CARE FOR YOUR JEWELRY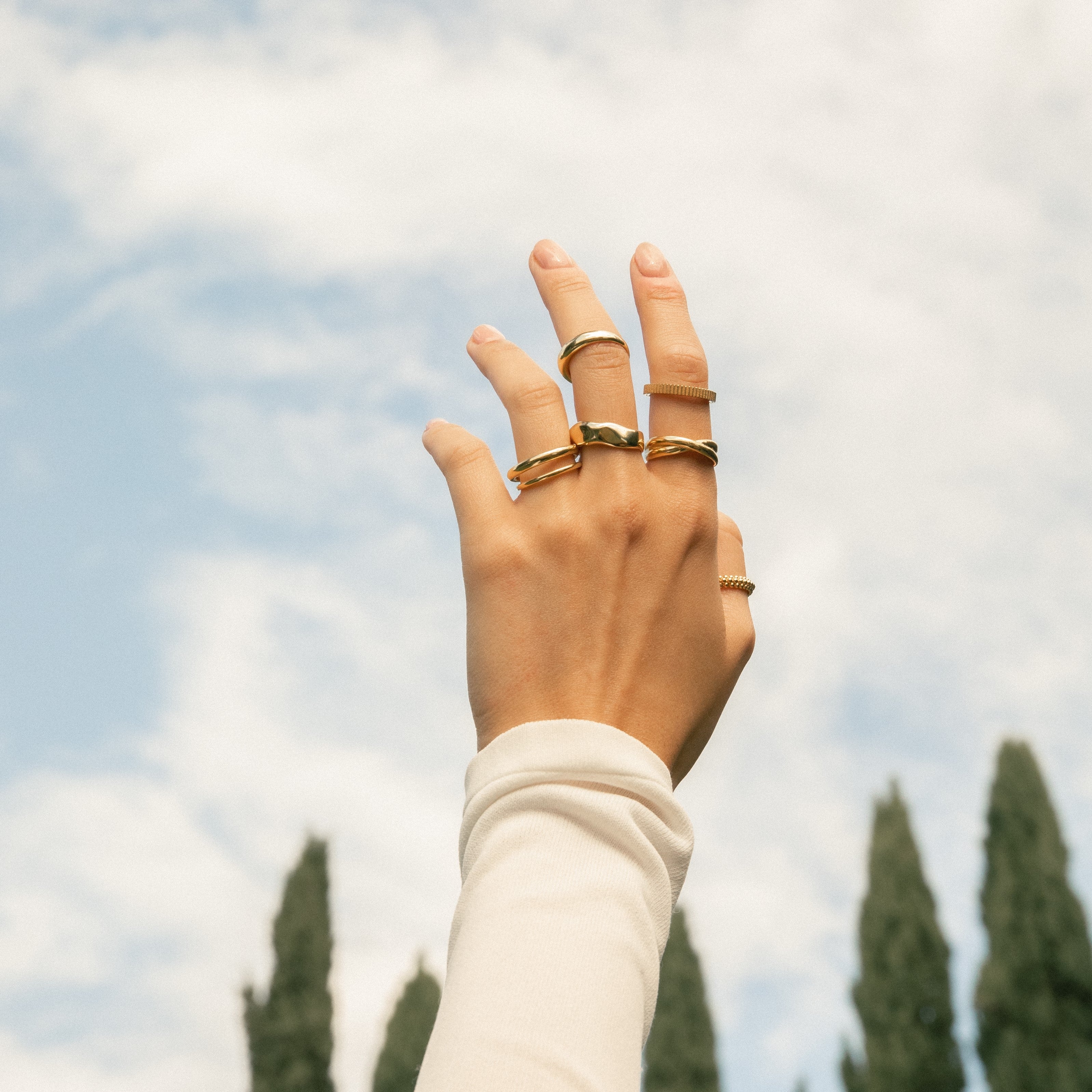 How To Wear Them
Prioritize removing your jewelry before engaging in any activity that poses a risk of physical damage.
Be sure to avoid water when wearing your Fersera pieces. Don't swim or shower while wearing them and make sure to remove your rings while you wash your hands. Jewelry can be damaged by salty water, chlorine and fresh water, in fact water can ruin your jewels by dulling or eroding them, chlorine in particular can discolour them.
As a general rule of thumb for proper maintenance, it is advisable to adorn your jewelry just before heading out and to remove it as soon as you return home.
How To Store Them
At Fersera, we are committed to sustainability in all aspects of our business, including the packaging we use to ship our orders.
Not only is this packaging a reflection of our style, but it is also designed with the environment in mind
The pouch is made from durable, long-lasting materials and can be used to store and transport your Fersera jewelry over and over again.
When not being worn, store in the pouch or a safe, dry place to protect against the elements of daily exposure.
Store pieces separately to avoid damage.
Ensure pieces are completely dry before storing.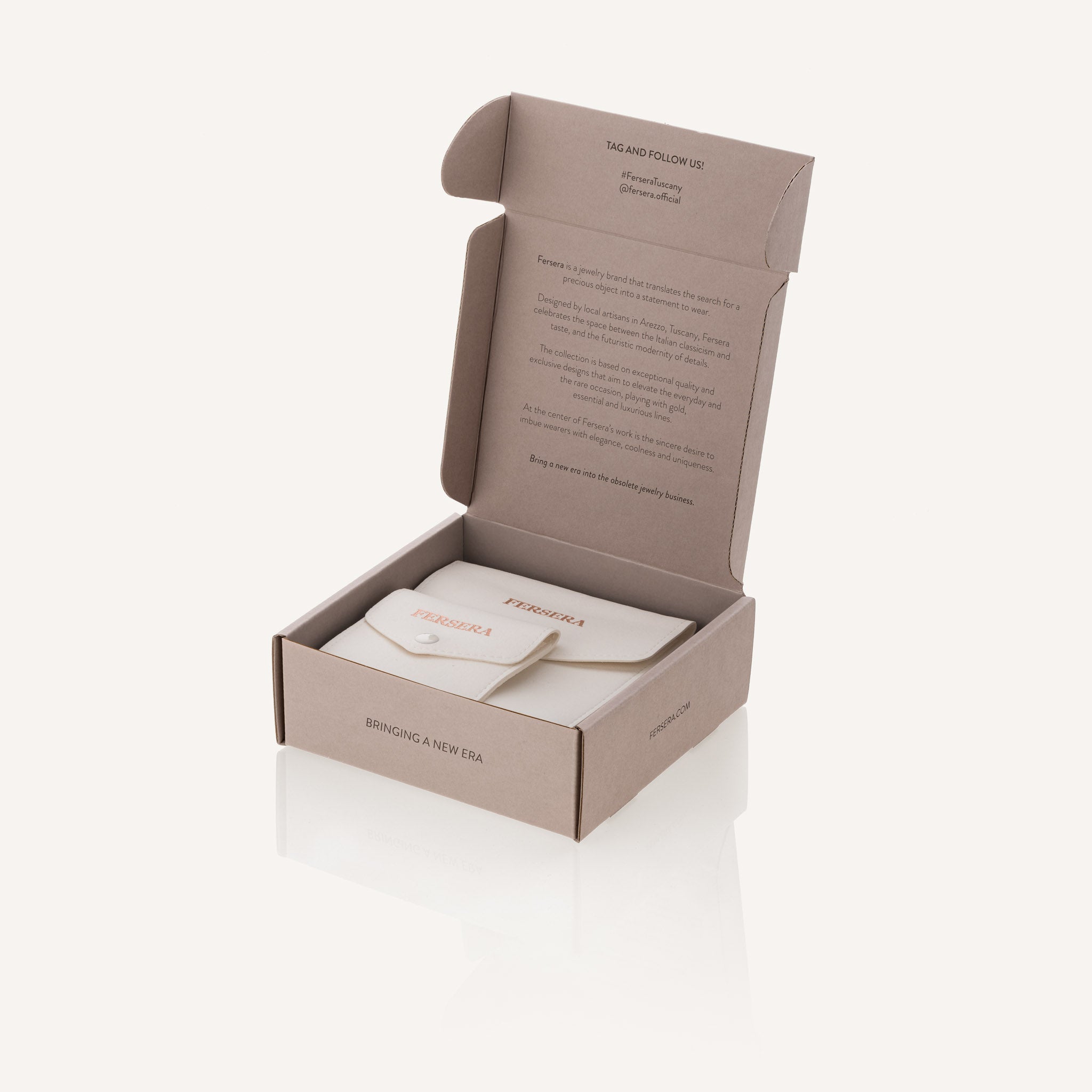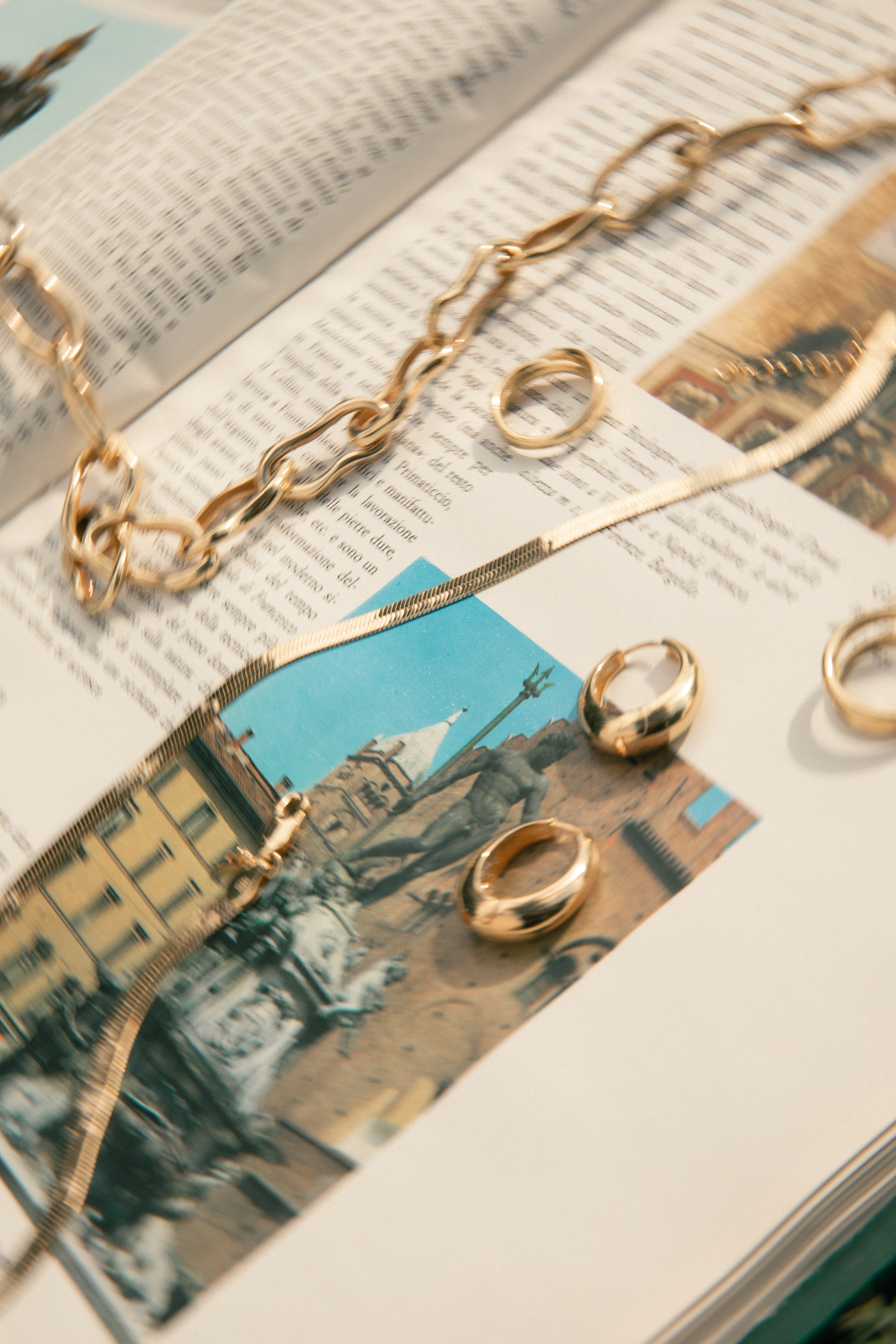 How To Clean Them
When it comes to jewelry is about how to keep them shiny and prevent bad surprises. Well, here are a few tips on how to keep them clean and safe.
Proactive maintenance is the easiest way to care for your jewelry.
Using a non-abrasive soft cloth to keep the piece shiny, also if you want, you can use a mild washing up liquid with warm water and the cloth, then wash again in clean water and let it dry, patting with the cloth.
Avoid 'dip' polish or abrasive jewelry cleaners as these contain harsh chemicals that can destroy your piece.